Brazil Away Jersey 2022

The Portuguese word Garra means "firm will or spirit - indomitable courage in the face of difficulty or danger". Inspired by the courage, spirit and resilience of this country, Nike has teamed up with the Brazilian Football Federation to launch a new brazil jersey 2022 under the theme of "Garra Brasileira".
The Brazil home jersey 2022 created a vibrant reinterpretation of the colour for 'Amarelinha' with the introduction of Amarelo Dinâmico, and the jaguar spots all over the body brought the brazil 2022 world cup jersey to life. The brazil jersey 2022 features Azul Paramount on the collar and cuffs for the first time, creating a combination that references the three colors of the Brazilian flag - yellow, green and blue. The home shorts are blue with yellow numbers, and the white socks have green and blue details to complete the look.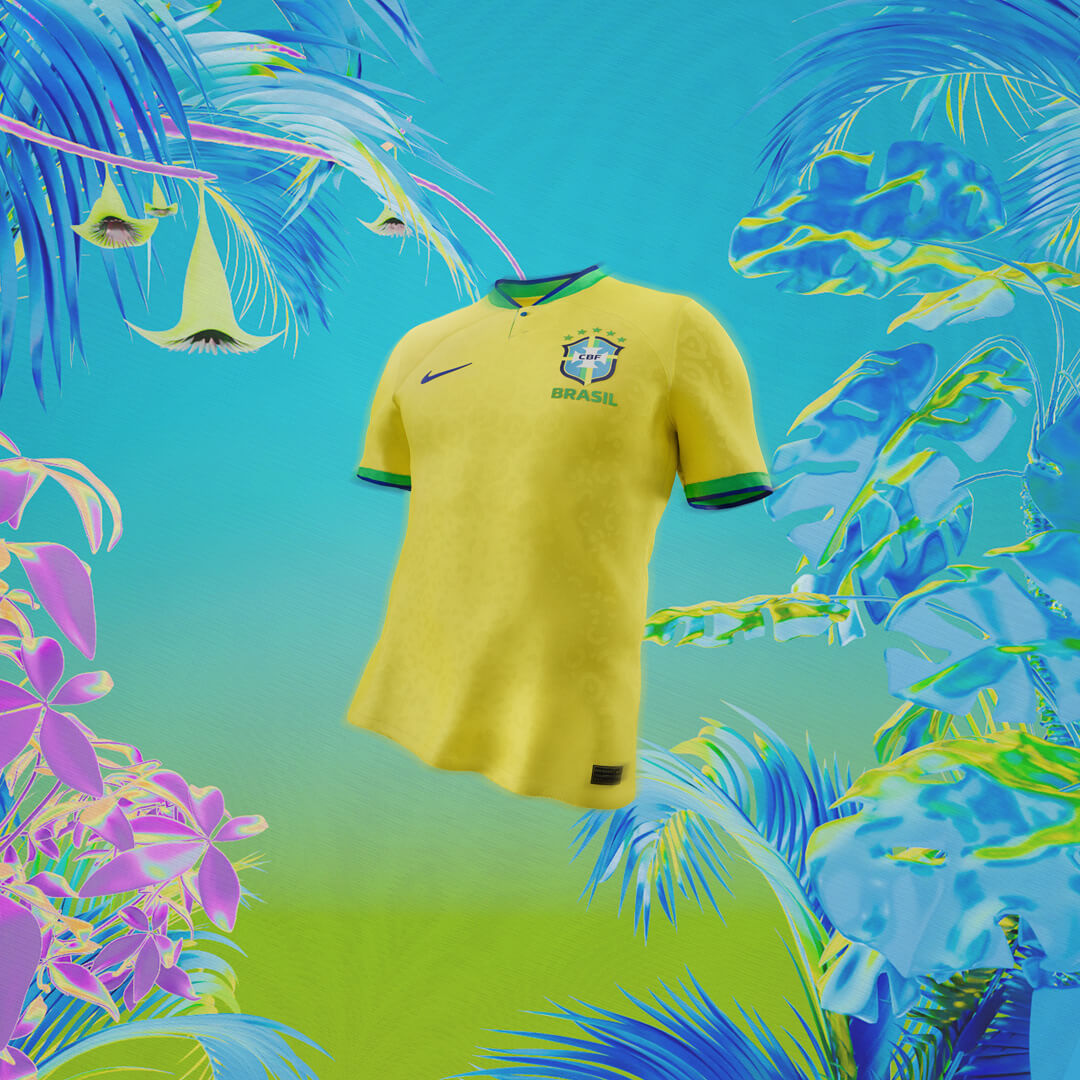 Like the home jersey's vibrant tones and patterns, the away jersey also features the Brazilian flag colourway and the leopard print of the jaguar. On the away jersey, the leopard print appears on the sleeves of the brazil soccer jersey 2022 in a modern style. White shorts with green numbers and blue socks with green and yellow detailing complete the look.
On the chests of the two new brazil jersey 2022, the exclusive treatment of the Brazilian Football Association (national team) emblem appears below the five stars symbolizing the five world champions. There is a "Garra Brasileira" theme icon in the collar of the new brazil jersey 2022, which not only echoes the claws of the jaguar, but also commends the unyielding will of the Brazilians. The open collar of the yellow jersey also subtly incorporates the details of the Brazilian flag.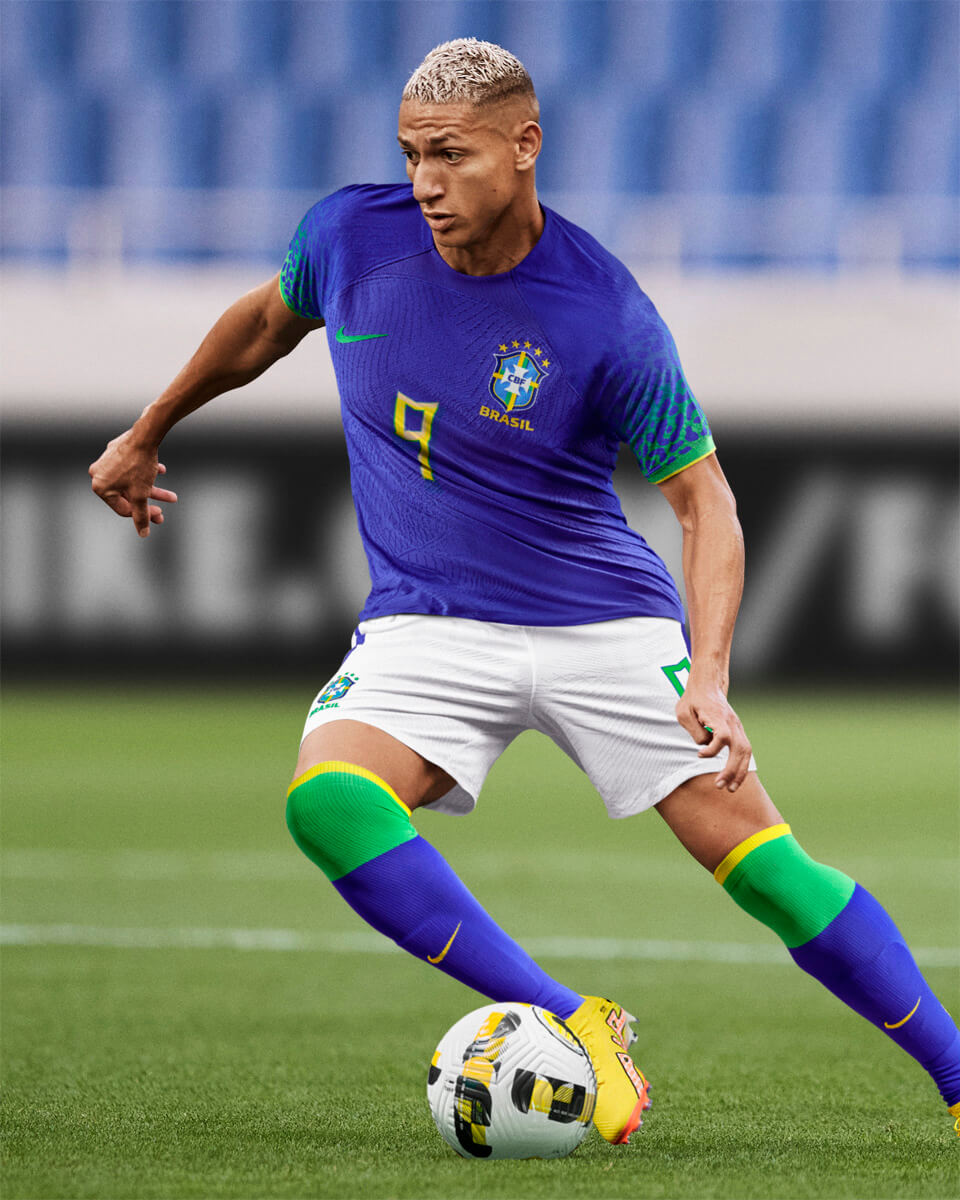 In addition to bringing out the best in design, athletic performance and innovation, the jersey is also manufactured using 100% recycled polyester from recycled plastic bottles, reducing waste and environmental impact without compromising garment performance.